Residential Asbestos Removal Services
At Watkins Environmental, our team is dedicated to providing environmentally safe, cost-effective services that empower people to have healthy homes.
Certified, Safe & Affordable

Specialized Asbestos Removal In San Diego

At Watkins Environmental, we specialize in removing asbestos from homes in San Diego. With years of experience in this industry, we will get rid of it efficiently and affordably.

For more than two decades, our committed team has built a proven track record by completing thousands of projects on schedule and in line with all regulatory requirements. We have proven systems and steps to remove asbestos fast and on a budget.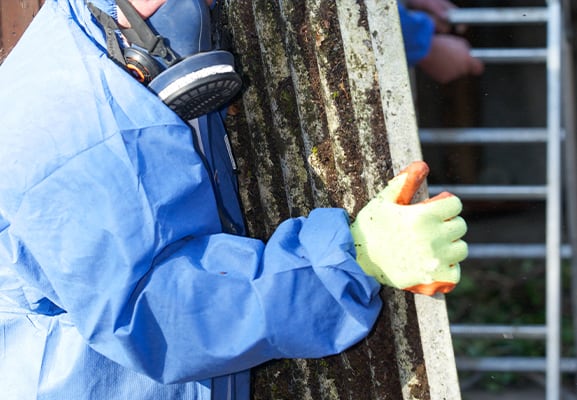 Getting Started

How We Remove Asbestos from Your Home

This is how we will get rid of asbestos from your home.

Step 1: Have your home tested for asbestos. (We have recommendations for who can help.)

Step 2: Let us know what days and times are good for you. Then, we work around your schedule.

Step 3: Our experts will take care of the asbestos removal and disposal promptly. That's all it takes.

Throughout the process, we emphasize respect, treating every home as if it were our own. Your safety and happiness are our ultimate priorities.
Don't Delay

Why Asbestos is Dangerous & When to Remove It
People often ask how dangerous asbestos is, and this is what we emphasize: Asbestos can be very harmful to your health. In fact, it's a carcinogen (a substance that can cause cancer.)
That's why it's so important to get it out of your home, especially if you're doing any tear down or remodeling – because these activities can stir up asbestos into the air. Once airborne, the asbestos fibers can be inhaled and cause serious damage.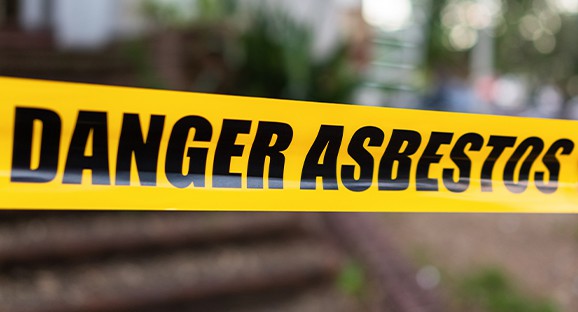 To learn more about our asbestos removal services or to get started:
HIDDEN IN PLAIN SIGHT

PLACES WE OFTEN REMOVE ASBESTOS IN HOMES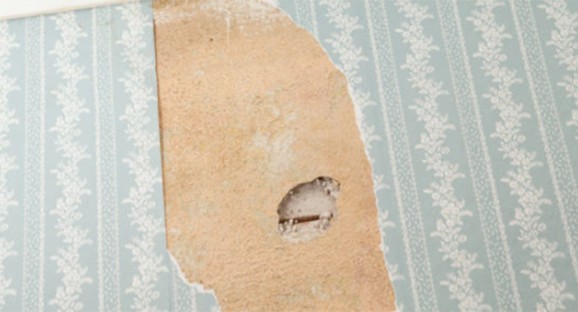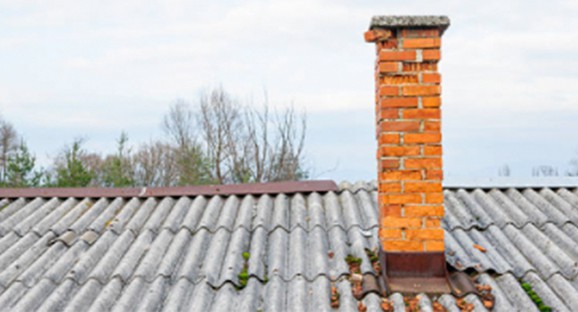 Our experts have seen a wide variety of places with asbestos throughout the years. We find that older homes are more likely to have asbestos in them; that's because regulations were put into place in 1979 that were setup to eliminate the use of asbestos products in buildings.
Depending on the initial construction of your home, asbestos could be found in:
Vinyl and laminate flooring
Roofing shingles
Insulation & drywall
Heating & water ducts
Pipe insulation
Boilers
Window putty
Stucco & plaster
Acoustic popcorn ceiling material
Exterior transite siding
The good news: With our niche services, asbestos in any of these places can be removed safely.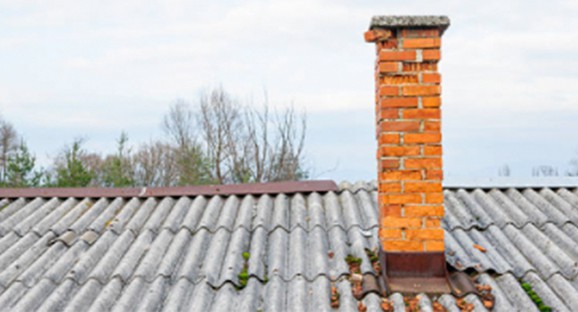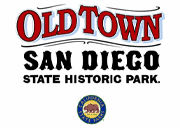 Did an outstanding job
"I would like to commend you and your team on your professional performance during our recent asbestos abatement situation in our archaeological dig area. The asbestos crew was punctual, courteous and professional throughout the job, and did an outstanding job working around the sensitive areas."
Andy Bashore
Park Maintenance Supervisor, San Diego Old Town State Historic Park

Large number of satisfied repeat customers
"You are consummate professionals and your entire organization is administered in the same fashion, as reflected by the large number of satisfied repeat customers, including the City of La Mesa."
Art Madrid
Mayor of the City of La Mesa

Executed the project with a high degree of expertise, ingenuity and professionalism
"Your management team executed the project with a high degree of expertise, ingenuity and professionalism in the remediation and deconstruction of buildings at the former Naval Training Center in San Diego. Through your own initiatives, you maintained a clean work-site; minimized traffic, noise, and dust; and kept the community well informed of the progress of the contract."
G.A. Engle
Captain, CEC, Department of the Navy, Southwest Division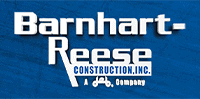 I want to extend my personal gratitude...
"I want to extend my personal gratitude to you for the efforts extended by your company and field crews in completing the Adams Elementary School Annex on schedule."
Douglas Barnhart
CEO of Douglas E Barnhart, Inc.

Professional conduct and extreme honesty
"I wanted to take time out of my day to write to you regarding the professional conduct and extreme honesty of your crew headed by Josh that did the asbestos remediation on our property.
In addition to doing a good job, your crew found and returned over $4,000 in cash found in the offices that were being remediated. We are grateful for their honesty and commend you for the caliber of your employees."
Father Devdas Masillamony
Santa Sophia Church

Watkins is a strong organization
"Watkins is a strong organization from high-level management to administration to field personnel/supervision."
RQ Construction

Demonstrated an excellent "Team Work" attitude.
"The repurposing of this iconic properly was significant, requiring multiple trades on site at any given time. The Watkins Team was cooperative and demonstrated an excellent 'Team Work' attitude."
Casey Brown Company

Proven experience and high level of caring employees
"Watkins is a strong trade partner with proven experience and high level of caring employees that help maintain a standard of excellence we expect for all our projects."
Turner Construction Company

Successful and safe completion of the scope of work
"Thank you guys very much for your successful and safe completion of the scope of work here at the school. I know the school is very appreciative of the work you did and your foreman Jaime was very easy to work with and he communicated well with me. I will definitely reach out to you guys in the future with more work to bid on some future projects that come our way."
Darrick D. Ofenloch
Founder & Operations Manager, Lakewood Builders