Commercial Disinfection Services
When it comes to commercial disinfection, Watkins Environmental is dedicated to using top-of-the-line equipment and EPA approved disinfectants.
effective & Nontoxic

Disinfect Your Space

We provide comprehensive disinfection solutions for commercial buildings through a portable, fast-acting, spray system that leaves an antimicrobial barrier for long-lasting protection.

Our state-of-the-art disinfection system is the ultimate tool for decontaminating any size space, particularly larger commercial buildings such as U.S. government facilities, senior living centers, and healthcare facilities and hospitals.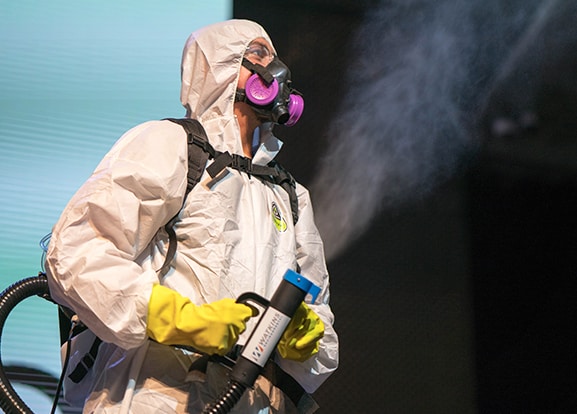 Our Method

How Does Watkins Environmental's Disinfection System Work?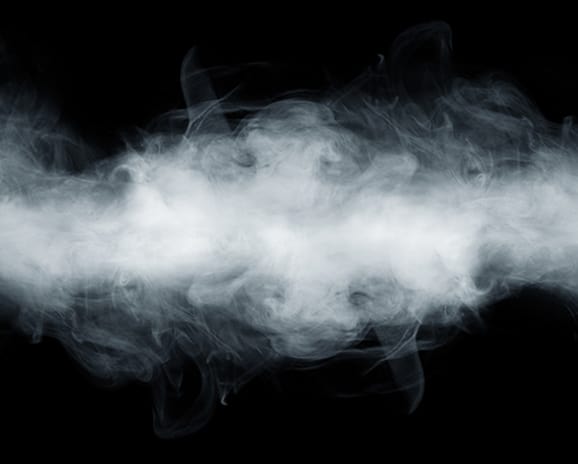 We utilize a variety of disinfection systems, including disinfection by spraying or fogging which is an efficient, effective way to disinfect both the air and all surfaces within a sealed space, and has been known to reduce infection and bacteria rates by 99.999% in just a few minutes.
Our system creates a fog-like mist that penetrates and instantly neutralizes viruses, bacteria, and other pathogens. Once the mist dries, it creates a safe, nontoxic, invisible antimicrobial barrier that will last long after we have sprayed, and can quickly disinfect an entire room – immediately reducing the risk of potential virus or bacteria exposure.
The room is safe to enter within just a few minutes after spraying, and because the system's state-of-the-art technology disinfects surfaces that regular disinfectants can't reach, it's a superior choice for large-scale commercial buildings and organizations.
Safe Virus Elimination

Effective Coronavirus Decontamination
Our cutting-edge disinfection technique achieves high-level kill rates of bacteria and viruses. Because it has a six-log and greater kill of bacteria, bacteria spores, fungus spores, and viruses, this system can effectively treat and remove a variety of airborne toxins; including MRSA, Influenza, SARS, MERS, and most importantly, the 2019 novel coronavirus (SARS-CoV-2) that causes COVID-19.
To learn more about our disinfection services or to get started:
Get peace of mind

How we can help
Benefits of Watkins Environmental Disinfection Systems:
Creates a long-lasting, protective antimicrobial coating
Eliminates harmful bacteria and deodorizes
100% nontoxic
Dries almost instantly
Leaves no residue
Effective on high-touch surfaces
Results in complete room disinfection
Types of Commercial Facilities We Disinfect:
U.S. Government Facilities
Senior Living Residential Care Facilities
Athletics
Hotels
Fire Trucks
Grocery Stores
Homeless Shelters
Boats
Planes
Churches
Public & Private Education
Healthcare/Hospitals
Public Transportation
Multi-unit Buildings
Police Cars
Ambulances
Cannabis Operations
Veterinary Facilities
Restaurants
Gyms
Download Our Fact Sheet
Learn more with our Disinfection Services Fact Sheet.
*Disclaimer:
Though Watkins Environmental follows protocol promulgated by the Center for Disease Control Prevention, there is no testing that exists to ensure total elimination of the coronavirus. Watkins Environmental guarantees that its cleaning protocol curbs the spread and threat of coronavirus. However, it cannot guarantee with 100% certainty the total eradication of it.
Additionally, Watkins Environmental makes zero claims on any products/service and claims no responsibility over any chemicals sold, services, or listed information and claims no responsibility or liability in relation to disinfection. Watkins Environmental shall not be responsible for any action taken, fines or penalties assessed by any person, company/business or governmental agency against the chemicals sold or used due to any requirements or regulations of any governmental agency. Purchasing this service and using these products are at your own risk and you claim 100% responsibility.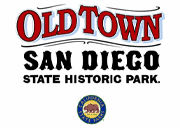 Did an outstanding job
"I would like to commend you and your team on your professional performance during our recent asbestos abatement situation in our archaeological dig area. The asbestos crew was punctual, courteous and professional throughout the job, and did an outstanding job working around the sensitive areas."
Andy Bashore
Park Maintenance Supervisor, San Diego Old Town State Historic Park

Large number of satisfied repeat customers
"You are consummate professionals and your entire organization is administered in the same fashion, as reflected by the large number of satisfied repeat customers, including the City of La Mesa."
Art Madrid
Mayor of the City of La Mesa

Executed the project with a high degree of expertise, ingenuity and professionalism
"Your management team executed the project with a high degree of expertise, ingenuity and professionalism in the remediation and deconstruction of buildings at the former Naval Training Center in San Diego. Through your own initiatives, you maintained a clean work-site; minimized traffic, noise, and dust; and kept the community well informed of the progress of the contract."
G.A. Engle
Captain, CEC, Department of the Navy, Southwest Division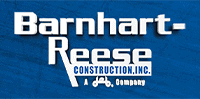 I want to extend my personal gratitude...
"I want to extend my personal gratitude to you for the efforts extended by your company and field crews in completing the Adams Elementary School Annex on schedule."
Douglas Barnhart
CEO of Douglas E Barnhart, Inc.

Professional conduct and extreme honesty
"I wanted to take time out of my day to write to you regarding the professional conduct and extreme honesty of your crew headed by Josh that did the asbestos remediation on our property.
In addition to doing a good job, your crew found and returned over $4,000 in cash found in the offices that were being remediated. We are grateful for their honesty and commend you for the caliber of your employees."
Father Devdas Masillamony
Santa Sophia Church

Watkins is a strong organization
"Watkins is a strong organization from high-level management to administration to field personnel/supervision."
RQ Construction

Demonstrated an excellent "Team Work" attitude.
"The repurposing of this iconic properly was significant, requiring multiple trades on site at any given time. The Watkins Team was cooperative and demonstrated an excellent 'Team Work' attitude."
Casey Brown Company

Proven experience and high level of caring employees
"Watkins is a strong trade partner with proven experience and high level of caring employees that help maintain a standard of excellence we expect for all our projects."
Turner Construction Company

Successful and safe completion of the scope of work
"Thank you guys very much for your successful and safe completion of the scope of work here at the school. I know the school is very appreciative of the work you did and your foreman Jaime was very easy to work with and he communicated well with me. I will definitely reach out to you guys in the future with more work to bid on some future projects that come our way."
Darrick D. Ofenloch
Founder & Operations Manager, Lakewood Builders